open bridge shelving system helps to give used goods a worthy stage and space.
Cultivate a sense of value for used products by providing a visible and recognizable selfing-system and a name for used products and refundables.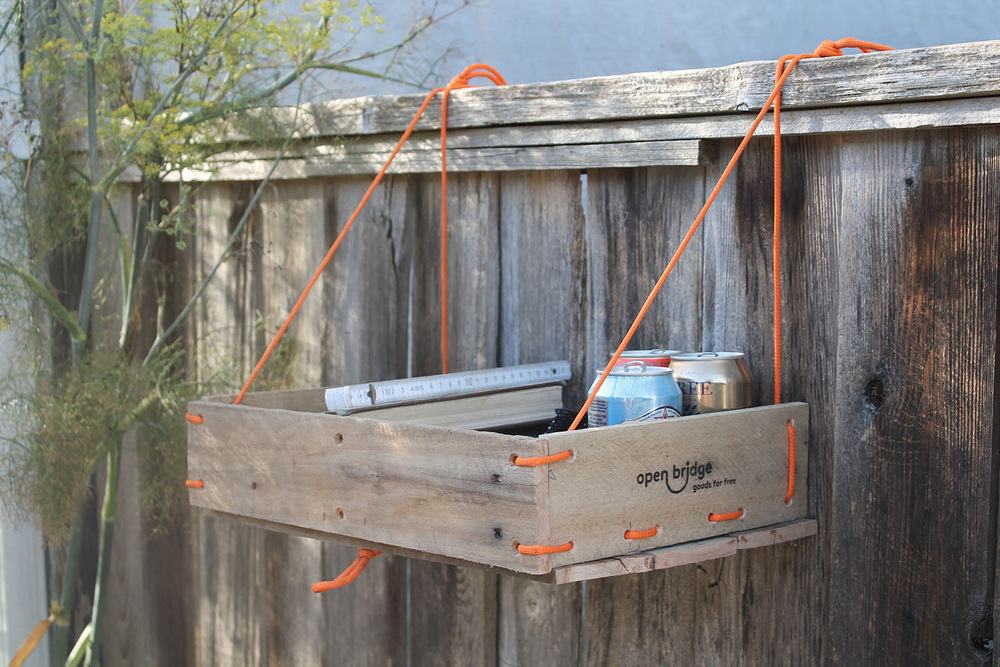 ---
This project is about changing our behavior towards the lifecycle of consumer products. Many items aren't used anymore or even thrown away. Offering them to the community does not only mean helping people in need but also keeping our relationships towards resources and our environment in mind.

The prototypes were designed and tested in co-creation with "The Binners' Project." By recognizing the dumpster divers' actions as meaningful work for society, their processes inspired more humane and accessible solutions.
---
---
Collaborations

---
Awards
︎︎︎︎︎ Open Bridge won the first "iF Public Value Student Award" in 2016

---
---
Awards
︎︎︎︎︎ Open Bridge won the first "iF Public Value Student Award" in 2016

---